New Jersey Institue of Technology | Diversity Employer
Why NJIT?


We invite you to build and advance your career with NJIT and help our students become leaders and innovators who shape industry and the nation.

Located in the vibrant University Heights district of downtown Newark, NJ, just 20 minutes from New York City by train, NJIT is one of the nation's leading public polytechnic universities. With an enrollment of over 11,000 students, a budget of over half billion dollars, and a full-time workforce of approximately 1,400 employees, NJIT offers small-campus intimacy with the resources of a major public research university. NJIT's faculty and staff take pride in preparing students to be leaders in the technology dependent economy of the 21st century.




NJIT has been recognized nationally for providing graduates with a high rate of return on their investment, has earned national prominence by developing relevant academic programs taught by leading practitioners in their fields, and is ranked in the top 50 among colleges without a medical school for research expenditures, and in the top 10 among universities whose main research is in engineering. In spring 2014, NJIT announced its new economic-development venture, New Jersey Innovation Institute (NJII), which is comprised of Innovation Labs (iLabs) that follow industry-led agendas designed to spur product creation and enhancement, develop solutions for sector-wide and/or company-focused challenges, and serve as a catalyst for regional economic growth.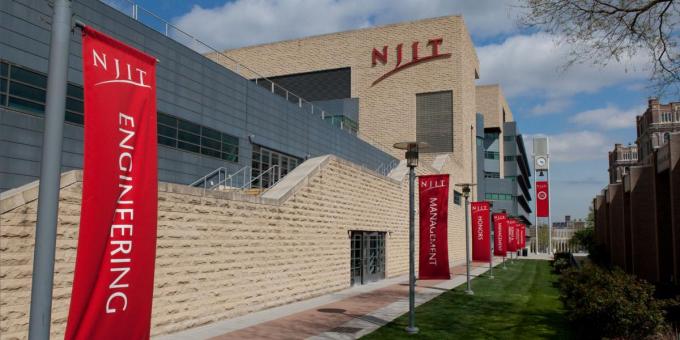 Our workforce is the driving force behind our successes. We are committed to recruiting, retaining and motivating qualified and diverse employees to support NJIT's mission. Toward this end, we promote a culture of innovation and leadership, offer competitive salaries and excellent benefits, and reward competence, collaboration and creativity.

We invite you to build and advance your career with NJIT and help our students become leaders and innovators who shape industry and the nation.


VISION

To be a preeminent public polytechnic research university with local and global impact.


MISSION

NJIT, the state's public polytechnic research university, is committed to excellence and global impact through:


Education—preparing diverse students for positions of leadership as professionals and as citizens through innovative curricula, committed faculty, and expansive learning opportunities
Research—advancing knowledge to address issues of local, national, and global importance with an emphasis on high impact basic, applied, and transdisciplinary scholarship
Economic development—anticipating the needs of business, government, and civic organizations to foster growth, innovation, and entrepreneurship
Engagement—applying our expertise to build partnerships, serve our community, and benefit society as a whole


These four elements guide NJIT in contributing solutions for the grand challenges of the future and improving the quality of life today.



Search among New Jersey Institue of Technology jobs
no jobs found